A bench inspired by a Ricky Gervais TV show about loss has been installed in a Reading cemetery.
Streaming service Netflix has teamed up with suicide prevention charity Campaign Against Living Miserably (CALM) to install the bench.
It is a copy of the one seen in Gervais's show, After Life, and can now be found in Henley Road Cemetery.
Simon Gunning from CALM said it was intended as a place for people to chat and reflect.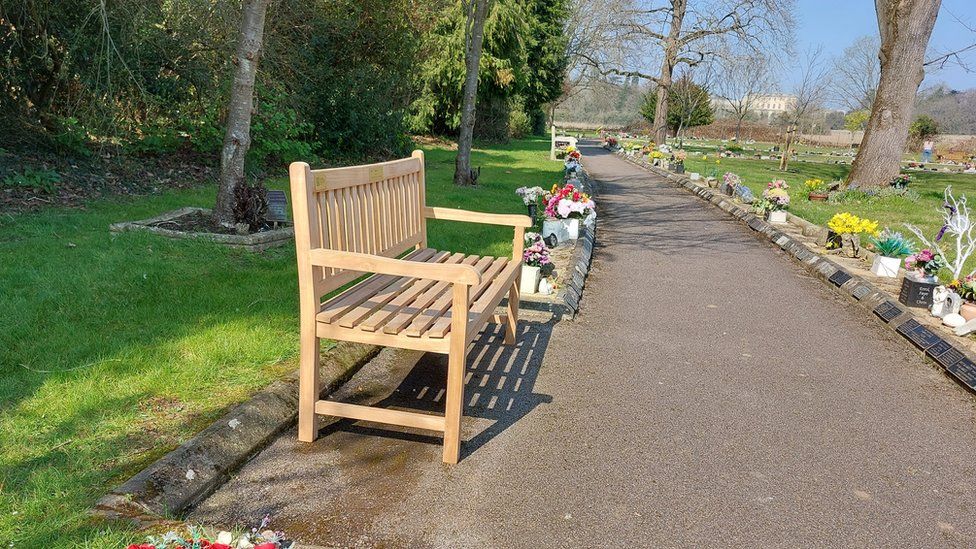 The bench is one of a number to be donated to local authorities across the UK for use in parks and cemeteries.
In After Life the main character Tony, played by Gervais, is often seen sitting on a bench in the churchyard where his wife is buried.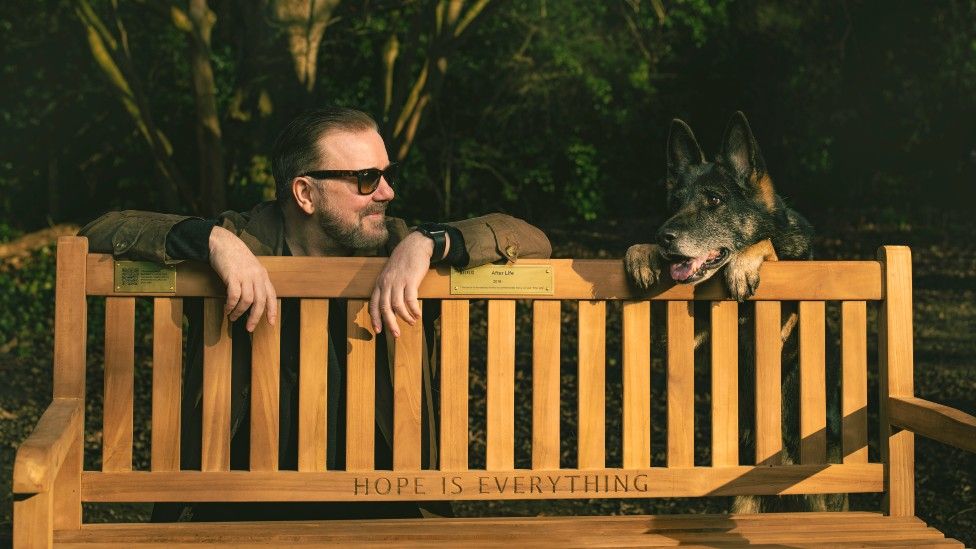 A woman played by Penelope Wilton, whose husband is also buried in the cemetery, often sits beside him.
The bench is the setting of their conversations across all three series, as Tony deals with his grief.
Ricky Gervais, who is originally from Reading, said: "We hope the benches will create a lasting legacy for After Life, as well as become a place for people to visit."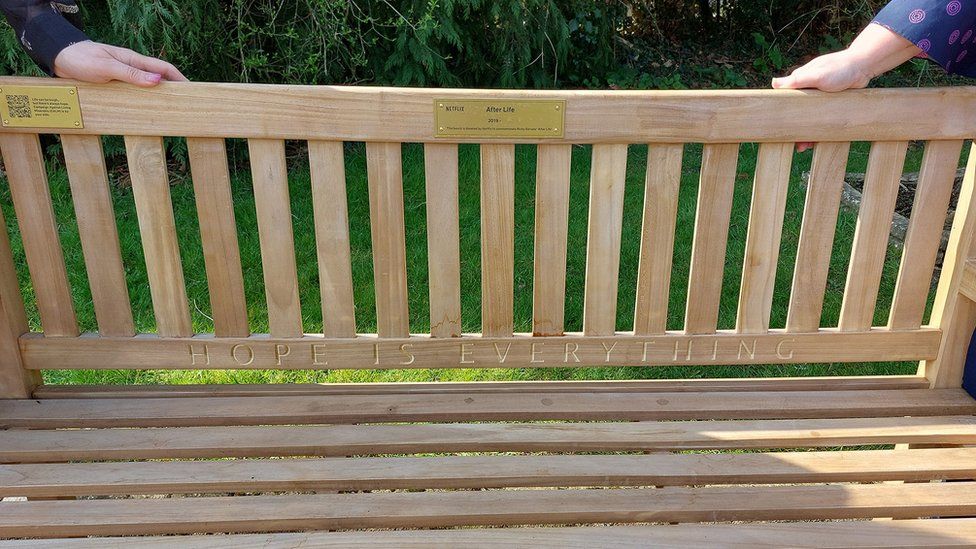 Gerri Excell, Reading Council's bereavement service support officer, added: "It's not easy to find a positive in grief but as the bench says, 'Hope is Everything' and we all have to cling on to hope, hope that things will get better and in time they will.
"We hope our newest bench will be a place where people can sit, think, talk, listen and heal."