At one secondary school in Carmarthenshire they know the strain of the pandemic only too well.
The headteacher at Ysgol Maes y Gwendraeth has referred more staff for wellbeing support in 12 months than in his first seven years in the post.
It is an illustration of the pressure on staff themselves while also supporting pupils through the pandemic.
In response, the Welsh government is trebling funding to support teachers' wellbeing and mental health to £1.25m.
At the secondary school in Cefneithin, near Llanelli, they have also seen an increase in problems related to pupils' wellbeing.
Headteacher Wyn Evans said the disruption of the past two years had affected different year groups in different ways.
Should summer holidays be cut to three weeks?
School during pandemic 'culture shock' for pupils
'Hugely upsetting' impact of Covid on pupils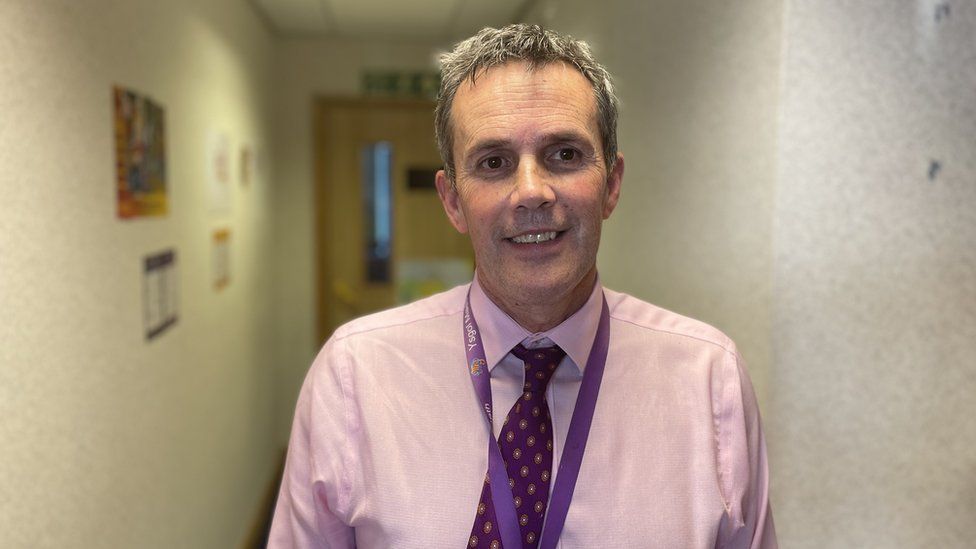 Younger pupils have not been able to develop friendship groups properly, and so there are more arguments in the playground and online, while older pupils have missed out on vital exam readiness.
"Covid has certainly created an increase in the problems," he said.
"Some of the problems have just been more of the same, for example the falling out between younger pupils – there's more of that type of incident."
'Very dark places'
But there are more serious issues too.
"At the darkest end, pupils are in very dark places where they potentially are at risk or school certainly feel they are at risk of self-harm and taking their own lives," he said.
"Staff are hearing things from pupils that they potentially wouldn't have heard from the pupils in the past and are finding quite distressing."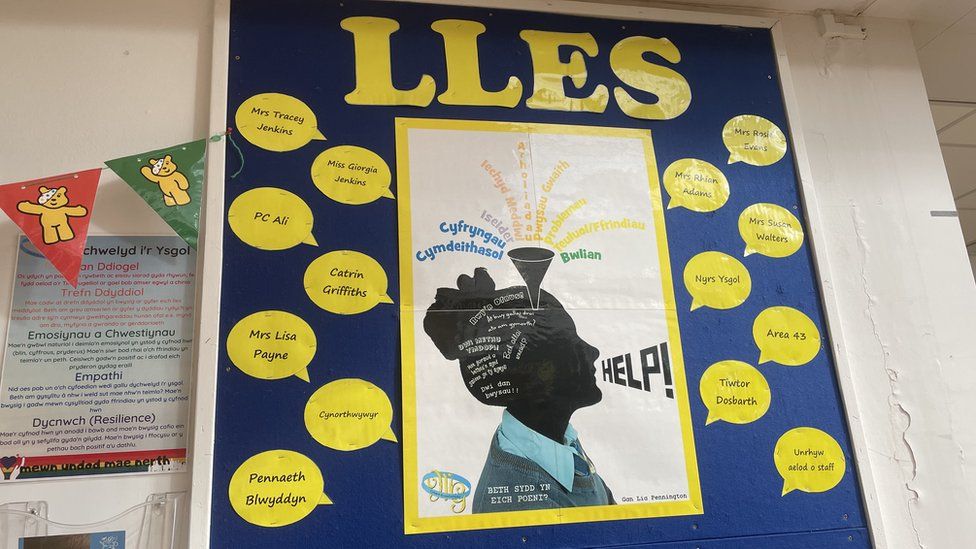 As well as more referrals to occupational health services, the school has allocated a member of the pastoral team to hold appointments with staff as well as pupils.
The Welsh government said support for staff mental health and wellbeing is increasing from £350,000 to £1.25 million in 2022/23.
Overall, it says, wellbeing funding for pupils and staff has doubled since the start of the pandemic to more than £12m.
Counselling services
Education Minister Jeremy Miles said the pandemic had emphasised the need for "strengthening and widening the support net" for both learners and staff.
"We have invested in increasing support during the pandemic, but I am clear that this is not a one-off, short-term measure," he said.
"I want to build up the support year-on-year, to make it easier for staff and learners to access the support they need, when they need it."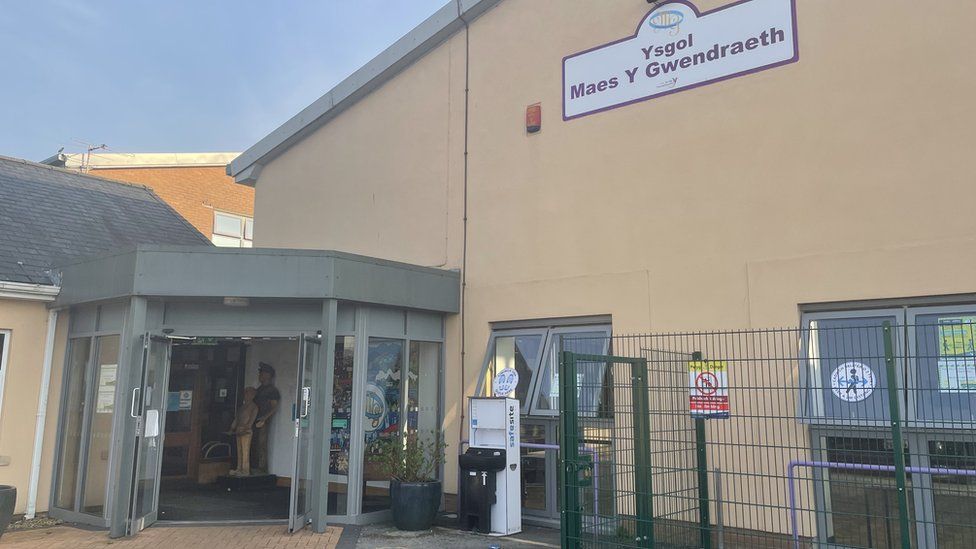 Ysgol Maes y Gwendraeth has seen a "marked increase" in the number of children using its counselling services and there is a significant waiting list, assistant headteacher Rhian Adams said.
Supporting children with their wellbeing comes on top of the general impact of the past two years on staff.
"You see it every day – the issues of tiredness, of feeling under pressure," she said.
"Covid has impacted on their lives and on their families' lives, so it's been quite challenging trying to get back to the new normal within school."