The father of an autistic girl locked in a hospital "cell" for nearly two years says more needs to be done to prevent it happening to others.
It comes after a damning report revealed none of the recommendations made by the health regulator in 2020 to improve care had been fully achieved.
Charity Mencap said the lack of "meaningful progress" was "shocking".
The government said it was working hard to ensure those with autism and mental health issues were given better care.
Bethany – whose surname cannot be published – was locked in a hospital room in Northampton as a teenager. Her only access to the outside world was through a tiny hatch in the door.
Her father Jeremy said he could only see his daughter through a plastic screen or through the six-inch hatch.
"I could hold her hand and that was it. That was our physical contact," he told BBC Radio 4's Today programme.
"It was cruel. It was torture for my daughter," he said.
"It broke her human rights, her right to family life, her right to freedom from degrading treatment."
Girl locked in NHS 'cell' to move to new unit
Restraint of disabled patients rising
After the BBC's File on 4 programme highlighted the young woman's case in 2018, Health Secretary Matt Hancock apologised and the health regulator launched an urgent investigation into the use of seclusion and restraint of people with autism, learning disabilities and mental health issues.
But despite making a series of recommendations, the latest progress report by the health regulator, the Care Quality Commission (CQC), said not enough had been done to protect people from what Mencap branded a shocking "human rights scandal".
The CQC report said: "The Out of Sight report [published in 2020] was intended to stop unacceptable practice, but also challenge the status quo to lever the change that must happen to improve the lives of people with mental ill health, autistic people, and people with a learning disability.
"This has not happened and there are still too many people in mental health inpatient services. They often stay too long, do not experience therapeutic care and are still subject to too many restrictive interventions, which cause trauma."
Jeremy said he was devastated to hear more progress had not been made and urged the government to take more radical action to force change.
"There is a perfect storm which is keeping people in institutions who shouldn't be there," he said.
"It's a cycle of identifying failings, and nothing gets put in place. We need this to be statutory rather than recommendations that simply are not enforced."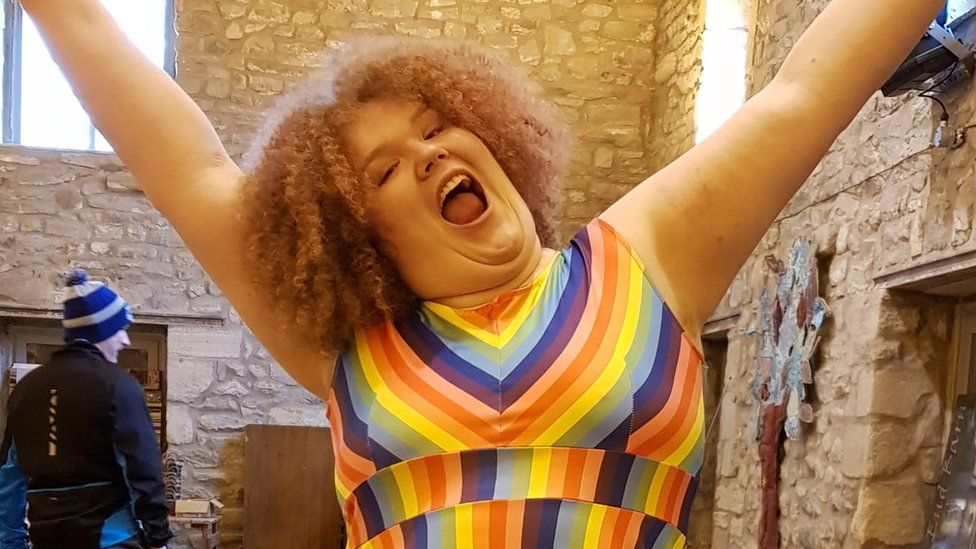 Dan Scorer, head of policy at learning disability charity Mencap, said: "It's shocking that in CQC's assessment these agencies have failed to make meaningful progress in tackling use of restrictive practices – including horrifying levels of physical restraint, over-medication and solitary confinement, against people with a learning disability and autistic people within modern-day asylums.
"The government has missed repeated targets to close inpatient beds and develop the right community support."
"There can be no more excuses," he added. "This is a human rights scandal, and the forthcoming cross-government action plan must set out clear actions and accountability to deliver the long overdue changes promised."
Since her case was highlighted by the BBC, Bethany, now aged 21, has moved out of secure inpatient care and lives with round-the-clock carers in her own flat.
Her father Jeremy, who now helps other families in a similar situation, said she was getting support to live a more independent life but it would take time.
"She was so damaged by what happened, the effects are long-lasting," he added.
A Department of Health and Social Care spokesperson said: "We are transforming mental health services in England with an extra £2.3bn a year by 2023/24 and £500m this year to support those most impacted by the pandemic, including people with learning disabilities and autistic people.
"We have already committed to taking forward the recommendations put forward by the CQC and are introducing once-in-a-generation Mental Health Act reforms to help improve support for people with a learning disability and autistic people; end inappropriate detentions; and eradicate disparities in healthcare."