A father has described his rage and sense of powerlessness when staff at an NHS mental health unit made false accusations against him.
Richard faced a string of allegations including sexual abuse, sexual harassment and domestic violence.
He was accused of "secret trysts" with his daughter and inappropriately touching her.
Official paperwork, passed between agencies, also identified him as a risk to his wife along with an accusation of making a pass at a male member of staff at the St Aubyn Centre in Colchester.
He was exonerated and eventually provided with an apology and compensation.
A report by the Local Government and Social Care Ombudsman criticised the unit along with two other organisations.
Richard says "the whole thing was a joke, but these people were really serious".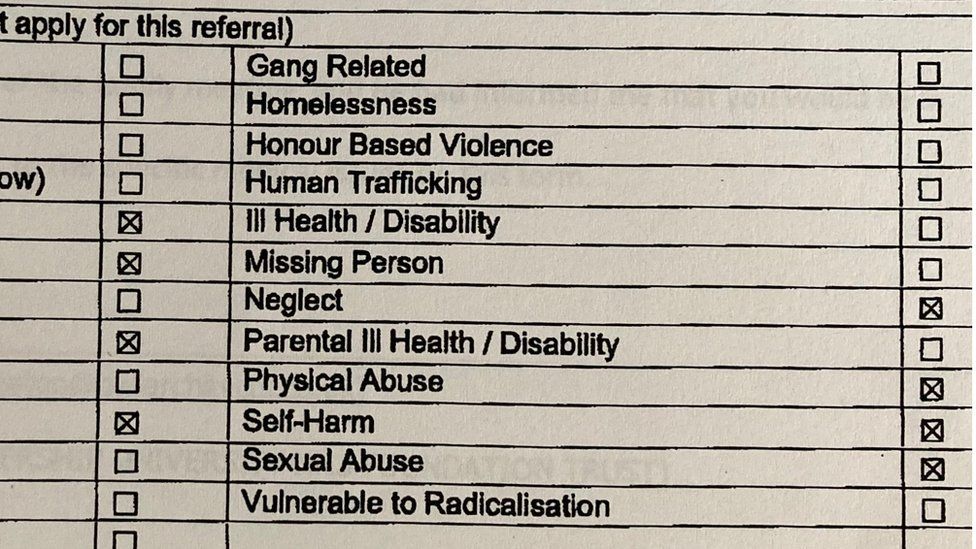 The centre, which is run by the Essex Partnership University NHS Foundation Trust (EPUT), has recently resumed admitting new patients after they were suspended by the Care Quality Commission when inspectors found young people there had come to harm.
The events which engulfed Richard and his family took place in 2016.
Sophie, his eldest daughter, was admitted to the St Aubyn Centre in February 2015, aged 14, after stays in a number of other units.
She had a severe form of obsessive compulsive disorder (OCD), an eating disorder and had been diagnosed with treatment-resistant depression.
She was then sectioned under the Mental Health Act, after she developed what were termed distressing ritualistic behaviours.
"[She] was extremely, extremely ill, crying and screaming a lot," said her father.
'Malice – without any doubt'
On one day in January 2016 she had been repeatedly tube-fed by staff at the centre while pinned down on her back, despite her vomiting almost continuously.
The family were subsequently notified by the local environmental health team that she had a salmonella infection.
That evening she was admitted to Colchester General Hospital.
A few weeks later during her stay there, Sophie said she was physically assaulted by a carer from the St Aubyn Centre after a confrontation over moving a water jug, which was related to her OCD.
Shortly after the family complained, allegations against the father were made by a senior member of staff at the centre, in the form of a safeguarding referral.
According to Richard "there was malice – without any doubt".
'Runaway train'
The referral was to the Multi Agency Safeguarding Hub – a group of professionals from designated organisations who gather and act on child protection information..
"It was like a runaway train, it was just gathering momentum," is how Richard's wife, Cathy, described it.
The form, seen by the BBC, contained an allegation that Richard had made "a sexual pass towards a male member of staff".
The document also recorded that staff at the St Aubyn Centre witnessed Richard inappropriately touching his daughter and that the family may have been "sabotaging treatment plans".
Eight different boxes were ticked indicating a range of harms including sexual abuse, a concealed pregnancy and domestic violence.
It also requested an investigation into "potential abuse" by Richard and "potentially mum" on Sophie's younger sister Jane.
The Ombudsman's report detailed how Colchester General had previously undertaken a pregnancy test on Jane, without her consent and despite her being just 14 at the time, after she developed abdominal problems.
The family believed this was due to the previous insinuations of sexual contact between father and daughter, based on hospital staff misinterpreting their closeness.
This information ended up in her notes and the safeguarding form.
'Sick in the car'
The parents were summoned to a child protection conference organised by Suffolk County Council's Children and Young People department.
Richard was advised to leave the family home by the county council, which he did.
"I can remember going to that meeting and literally being sick in the car," said Richard.
They were provided with reports from the social worker, the police and the hospital just 15 minutes beforehand, contravening the council's own policies.
But at the conference the St Aubyn side "changed its mind and presented a completely different view" according to the Ombudsman's findings.
The police could find no evidence of domestic violence or that the parents had interfered with their daughter's health plan.
It was also pointed out that the parents could not have been guilty of neglect because their daughter had been in the care of the mental health trust and the hospital.
A parenting assessment carried out by a social worker and presented to the meeting concluded there was "no evidence [Richard] had behaved inappropriately within a sexual context" with his daughter.
He was told he could return home.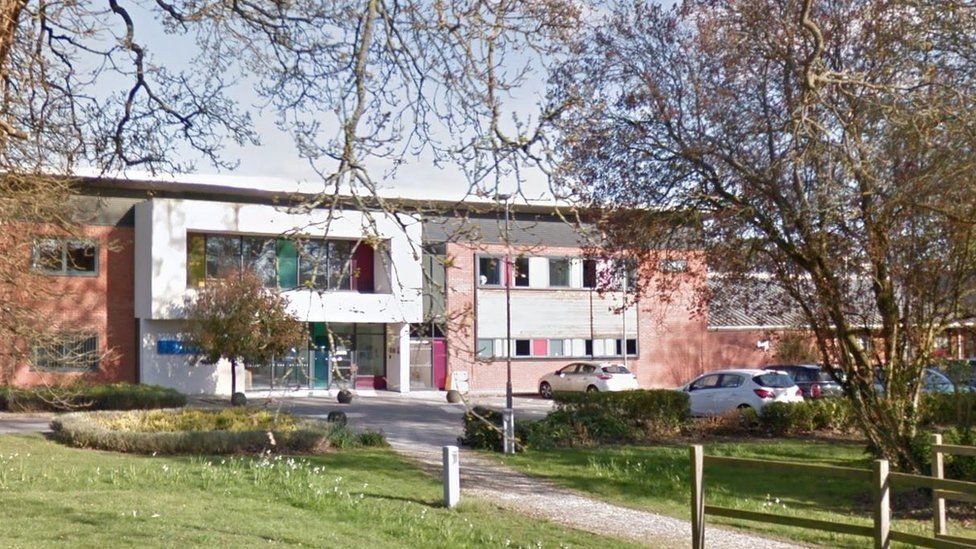 The investigation by the Local Government and Social Care Ombudsman criticised the mental health trust, Colchester General Hospital and Suffolk County Council, finding "fault with injustice" with all three organisations.
All three accepted the Ombudsman's findings and paid several thousand pounds in compensation to the family.
The family's experiences were among a litany of failures by EPUT and its predecessor organisations.
In June, the trust was fined £1.5m for safety failings in relation to the deaths of 11 patients between 2004 and 2015.
Then in September 2021, the two wards at the St Aubyn Centre and another adolescent unit operated by the trust were stopped from admitting new patients after inspectors found "serious concerns".
They have since reopened for new admissions.
NHS mental health services in Essex, including EPUT, are now at the centre of an inquiry into deaths of inpatients under their care over a 20-year period.
Paul Scott, chief executive of EPUT, said: "We fully accepted the findings of the Ombudsman's report following its publication, and would like to offer our apologies again to the family involved.
"A number of actions have been taken to improve our safeguarding processes, including the development of clear referral pathways, the introduction of dedicated safeguarding professionals within our Child and Adolescent Mental Health Services, and increased safeguarding supervision and training for staff."
Both Suffolk County Council and the East Suffolk and North Essex NHS Foundation Trust, which runs Colchester General Hospital, also apologised to the family following the Ombudsman's report but told the BBC they did not wish to comment further.
'Destructive and wasteful'
Sophie is now back at home after obtaining what the family described as much more definitive treatment elsewhere.
She said: "Some of the things these professionals said, what my family was doing to me, which were completely untrue, makes me feel physically sick."
"I think we are evidence of 'what doesn't kill you makes you stronger'," said Cathy.
Her husband is still angry: "If you want to know what this did, it taught me hate, that's what it did.
"I hate them. I hate all of the institutions that we were involved with in that period.
"And that is a destructive and wasteful emotion."
The BBC has changed the names of the family members at their request to protect their identities.