Two experts from Wales are leading a specialist programme to help Ukrainian counsellors deal with the psychological effects of the war.
Dr Lisa de Rijk and Rhian Price are psychotherapy counsellors who specialise in a treatment developed after the 9/11 attacks.
They are training other counsellors to help compatriots in Ukraine who have post-traumatic stress disorder (PTSD).
"That was the best gift we could give them," said Dr de Rijk.
The pair, both from Gwynedd, said they were stunned by the dedication of those taking part.
One counsellor was participating in the web-based course from her car after fleeing to Switzerland.
Another had to be persuaded to leave her Zoom session to go to a bomb shelter as an air raid siren began to sound.
Dr de Rijk from Nant Peris decided to act after talking to a Polish psychotherapist and a pro-government worker in Ukraine who was asking for help.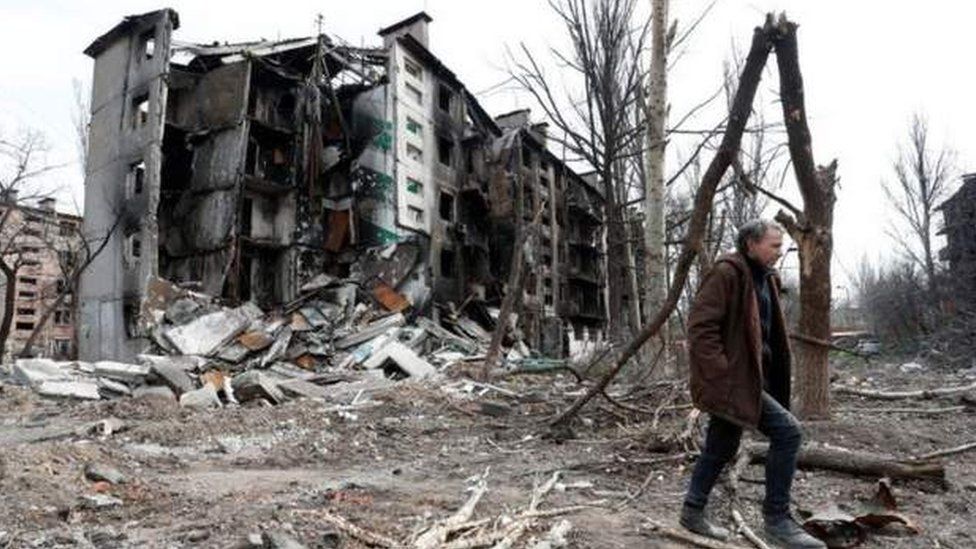 She contacted other counsellors who were trained to provide Reconsolidation of Traumatic Memories (RTM) treatment, and a team of 11 practitioners from England, Wales, Northern Ireland, Poland, New Mexico and Florida was created.
Soon they were delivering three days of intensive training to 28 therapists from Ukraine.
Many were still living in the country, although some had fled to Poland.
Dr de Rijk said: "The 28 turned up the first day looking white, totally shell shocked and showing no emotional expression, and we worked with them as professionals.
"In the end you saw the warmth in them, they had regained their professional identity which meant they were then able to go back to their daily work, and to their daily lives with skills to help their compatriots."
Ms Price uses the RTM technique, developed by psychotherapist Dr Frank Bourke from the United States, in her daily work in the Bangor area, helping people with PTSD.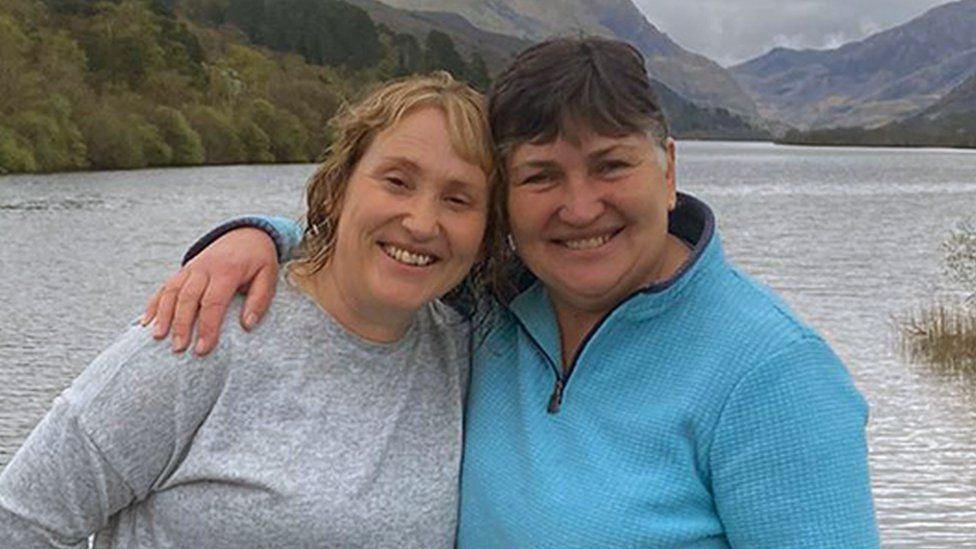 She said the team did not discuss the personal experiences of the individuals taking part in the course.
"We had always been professional but, at the end, when we were saying goodbye, people were starting to talk about what had happened to them," she said.
Some of those who completed the course have already started helping others, including those suffering some of the worst experiences in the conflict with Russia, in the east of the country.
A team of academics at King's College, London, is researching how the project might lead to similar assistance programmes in the future.
Dr de Rijk, a visiting research fellow at the university, said: "We want to show that we have been able to give people in a war-torn country new skills, that it is effective, and can be done without money, with dedicated volunteers, and that we have had professional results."