A support group to help men deal with anxiety, depression and grief has received more than £4,000 from the NHS.
Luke Newman, from Potton, Bedfordshire, created For Men To Talk in 2019 to enable men to be more open about their mental health.
The money is from the Heads Up fund, which aims to reduce suicide in middle-aged and older men.
Mr Newman said those who had attended the group's sessions had seen "improvement in their mental health".
The grant of £4,198 was awarded by the Bedfordshire, Luton and Milton Keynes Clinical Commissioning Group (BLMKCCG).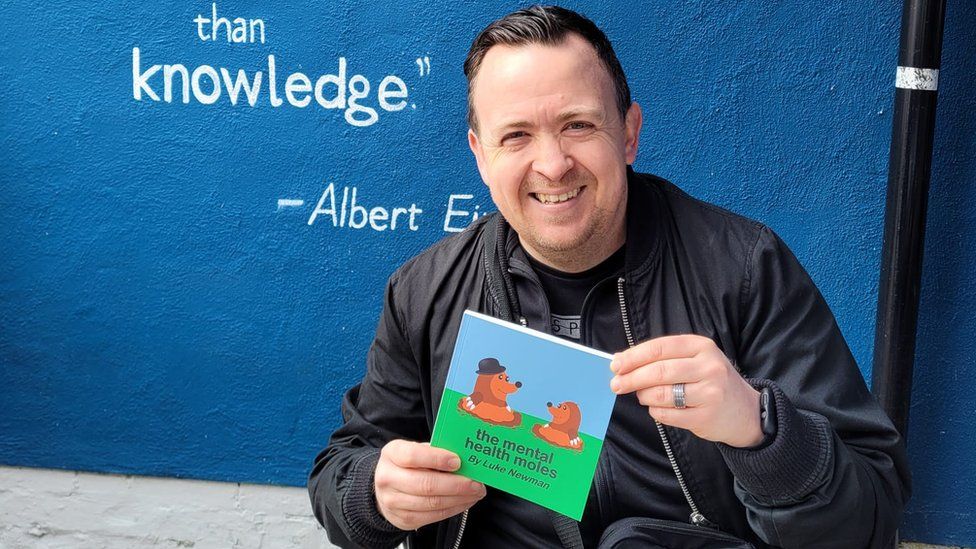 Since the group was created, Mr Newman said it had been self-funded and helped by local donations.
He said the group had made a real difference as some men did not know where to turn, but through the meetings they could talk to peers in an informal setting and share concerns.
On average about 15 attend the sessions, which are held at Jones' Café in Biggleswade, Bedfordshire, and at St Neots Golf Club in Cambridgeshire.
The group will soon start holding sessions in Cambourne, Cambridgeshire. It also hosts monthly walks as well as online meetings.
Mr Men inspires new book about mental health
Men's group goes online-only during lockdown
Group aims to get men talking about grief
Mr Newman said it could take time for men to feel comfortable discussing mental health.
"When they first join us they can be shy, but we're building up their confidence to be more open with people," he said.
As they start to talk to others, he said you could "really see improvement in their mental health".
"The Heads Up campaign is to help men get happy and stay happy and to deal with issues that tend to crop up in life from time-to-time", he added.
Emma Bates, public health practitioner for the CCG, said: "One in eight men in England are estimated to have a common mental health condition."
She said the work the group was doing "proves that men are truly not alone by reaching men in a place and in a way that they feel comfortable".
"We are really pleased to be supporting this valuable work through the Heads Up community grant," she said.